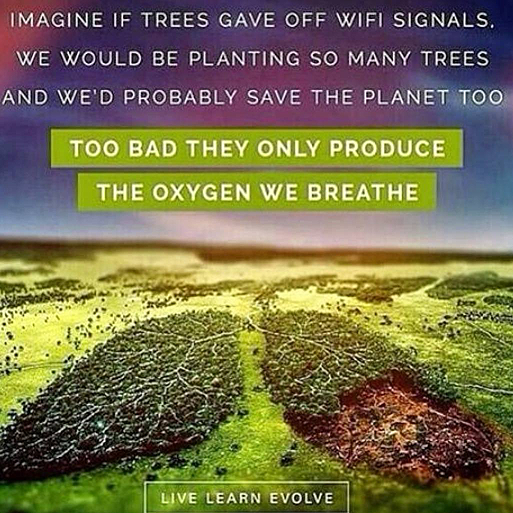 Imaginează-ţi copacii dând semnal WiFi. Oamenii ar planta atâţia copaci încât am salva planeta!
Ce păcat că ne dau doar oxigenul pe care-l respirăm.
---
Într-o lume în care oamenii orbiţi de dorinţa de profit taie copaci într-un ritm uriaş,
a avea grijă de copaci, a planta copaci nu e ceva despre "a salva planeta",
ci despre a ne salva pe noi înşine şi viitorul copiilor noştri.
---
Rezolvarea acestei geocutii te va condure prin pădurea şi parcul Trivale şi-ţi va arăta mai multe feluri prin care să ai grijă de pădure.
Deşi panourile pe care le vei vedea au fost instalate în perioada regimului comunist, deşi textul poate părea a propagandă, mesajul lor rămâne la fel de puternic şi de valabil!
---
Vei avea nevoie de un smartphone cu suport 

 pentru a citi indiciile.
Indiciile pot fi găsite pe obiecte construite de mâna omului din lemn, plastic sau beton, dar NU din metal.
The owner of this cache allows you to check if you have the correct solution to the puzzle (final cache coordinates). You can do this before you go cache hunting!
Statistics: Attempts: 0 times, Hits: 0 times.
VAQVPVV: ireqr
PHGVR: fgnyc zrgnyvp, yn onmn
INDICII: verde
CUTIE: stalp metalic, la baza
A|B|C|D|E|F|G|H|I|J|K|L|M
N|O|P|Q|R|S|T|U|V|W|X|Y|Z
Decode