World's biggest free geocaching network
Geopaths - matching lots of geocaches
Full statistics, GPX's, all for free!
Mail notifications about new caches and logs
100% geocaching posibilities for free
Train&Aeroplane spotting V2.0 - OR0175
A good place for spotting airplanes landing at Otopeni International

N 44° 33.693' E 26° 02.740'
N 44° 33' 41.58'' E 26° 02' 44.40''
N 44.56155° E 26.04567°

Altitude: 95 m. ASL.

Region:
Romania > Sud - Muntenia

Cache type:
Traditional

Size:
Small

Status:
Archived

Time required: n/a

Distance to travel: 2.00 km

Date hidden: 2009-05-03

Date created: 2016-06-09

Date published: 2016-06-09

Last modification: 2019-12-30

0x Found

0x Not found

0 notes

0
watchers

847 visitors

0 x rated

Rated as:
n/a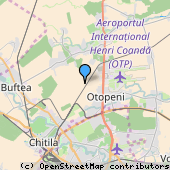 Cache attributes


Description
EN
This is an easy cache for both train and plane lovers, but not only them. Here you can see both trains and aeroplanes, all it takes is a little patience and a little bit of luck. Second version :)
On the East side of the track, just stop when you see the fallen concrete walls. Once there find a concrete stump. The container can hold some items for trade.

Additional waypoints
| Symbol | Type | Coordinates | Description |
| --- | --- | --- | --- |
| | Trailhead | --- | Drum de acces din DN1, sensul catre Bucuresti. |

Additional hints
oruvaq ohfu, arne pbapergr fghzc, haqre oevpxf
behind bush, near concrete stump, under bricks
A|B|C|D|E|F|G|H|I|J|K|L|M
N|O|P|Q|R|S|T|U|V|W|X|Y|Z
Decode

Pictures

Log entries:

0x

0x

0x