World's biggest free geocaching network
Geopaths - matching lots of geocaches
Full statistics, GPX's, all for free!
Mail notifications about new caches and logs
100% geocaching posibilities for free

N 44° 30.802' E 26° 11.348'
N 44° 30' 48.12'' E 26° 11' 20.88''
N 44.51337° E 26.18913°

Altitude: 96 m. ASL.

Region:
Romania > Bucureşti - Ilfov

Cache type:
Traditional

Size:
Micro

Status:
Ready for Search

Date hidden: 2015-03-07

Date created: 2016-05-12

Date published: 2016-05-12

Last modification: 2017-03-20

0x Found

0x Not found

0 notes

0
watchers

957 visitors

0 x rated

Rated as:
n/a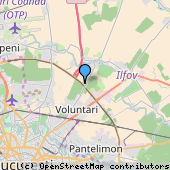 Cache attributes




Ştefăneştii de Jos is a commune in the centre of Ilfov County, Romania. Its name means "Lower Ştefăneşti", derived from Ştefan (Stephan) and suffix -eşti. The commune is composed of three villages: Creţuleasca, Ştefăneştii de Jos and Ştefăneştii de Sus.
Warning!!! You should value yourself more then a find!

Additional hints
bgure fvqr
other side
A|B|C|D|E|F|G|H|I|J|K|L|M
N|O|P|Q|R|S|T|U|V|W|X|Y|Z
Decode

Log entries:

0x

0x

0x