World's biggest free geocaching network
Geopaths - matching lots of geocaches
Full statistics, GPX's, all for free!
Mail notifications about new caches and logs
100% geocaching posibilities for free
Half-way Seismic - OR01B9

N 45° 29.706' E 25° 57.268'
N 45° 29' 42.36'' E 25° 57' 16.08''
N 45.49510° E 25.95447°

Altitudine: 1542 m

Zonă:
România > Sud - Muntenia

Tip geocutie:
Tradiţională

Mărime:
Mică

Stare:
Ready for Search

Data ascunderii: 2011-01-30

Data creării: 2017-06-08

Date published: 2017-06-08

Ultima modificare: 2017-06-08

0x găsit

0x negăsită

0 Comentarii

0
utilizatori care urmăresc această geocutie

883 vizitatori

0 x votat

Apreciată ca:
-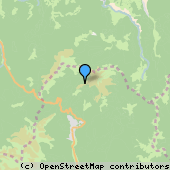 Atribute


Descriere
EN
Take a small 5Km hike from Muntele Rosu towards Vf Zaganu and enjoy the beautiful scenery.
You will pass the Muntele Rosu cottage and go up the Seismic Observatory, then you will walk 10 minutes on a level curve before reaching the cache.
It can be done in winter but with great care, it is not recommended for "pantofari" people.

Indiciu
Ng gur onfr bs gur pyvss,oruvaq fbzr ebpxf naq gerr yrnsf.
Cyrnfr uvqr vg jryy.
At the base of the cliff,behind some rocks and tree leafs.
Please hide it well.
A|B|C|D|E|F|G|H|I|J|K|L|M
N|O|P|Q|R|S|T|U|V|W|X|Y|Z
Decodează

Pictures

Însemnări în jurnal:

0x

0x

0x