World's biggest free geocaching network
Geopaths - matching lots of geocaches
Full statistics, GPX's, all for free!
Mail notifications about new caches and logs
100% geocaching posibilities for free
BFG#18 Cheile Baciului - OR009B

N 46° 46.630' E 23° 30.631'
N 46° 46' 37.80'' E 23° 30' 37.86''
N 46.77717° E 23.51052°

Altitude: 430 m. ASL.

Region:
Romania > Nord-Vest

Cache type:
Traditional

Size:
Small

Status:
Archived

Date hidden: 2009-07-24

Date created: 2014-06-06

Date published: 2014-06-06

Last modification: 2020-03-07

0x Found

0x Not found

0 notes

0
watchers

830 visitors

0 x rated

Rated as:
n/a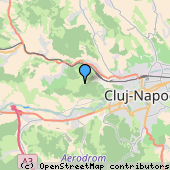 Cache attributes



Valea Lunga forms the north-east edge of the Hoia forest, going through calcar rocks into the Baciu Gorges. The valley itself is asymetric, the northern side is steep and rocky, with fossil deposits which granted it's status of natural preserve, while the southern side is more gentle, covered by forest).

A small natural lake lies upstream of the gorges. Several springs come out here with drinkable water, supplying some homes downstream.

One can reach the gorges coming from Baciu county on a road that forks off DN1F or from the hilltop coming from Taietura Turcului through Hoia forest.

Info : Wiki (visit link)

Additional waypoints
Symbol
Type
Coordinates
Description
Interesting place
---
Varful dealului

[RO] Prin padurea Hoia, apoi pe creasta dealului, sub tine spre nord incep cheile.
[EN] Through Hoia forest and along the ridge, to the north lies the gorge
Trailhead
---
Drum din comuna Baciu

[RO] Peste calea ferata, apoi la dreapta si inspre chei.
[EN] Across the railway, right, then up the gorges.

Additional hints
onfr bs gerr
base of tree
A|B|C|D|E|F|G|H|I|J|K|L|M
N|O|P|Q|R|S|T|U|V|W|X|Y|Z
Decode

Log entries:

0x

0x

0x