World's biggest free geocaching network
Geopaths - matching lots of geocaches
Full statistics, GPX's, all for free!
Mail notifications about new caches and logs
100% geocaching posibilities for free
Salina Turda - OR00D0
The cache is not at the given coordinates. Visit the salt mine to find it.

N 46° 35.048' E 23° 46.636'
N 46° 35' 2.88'' E 23° 46' 38.16''
N 46.58413° E 23.77727°

Hoogte: 344 meter NAP

Provincie:
Roemenië > Nord-Vest

Cache soort:
Onbekende Cache

Grootte:
Klein

Status:
Kan gezocht worden

Geplaatst op: 2010-09-01

Gemaakt op: 2014-09-19

Gepubliceerd op: 2014-09-19

Laatste verandering: 2017-08-21

0x Gevonden

0x Niet gevonden

0 Opmerkingen

0
Volgers

938 x Bekeken

0 x Gewaardeerd

Beoordeeld als:
n/b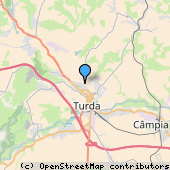 Cache attributen




Turda salt mine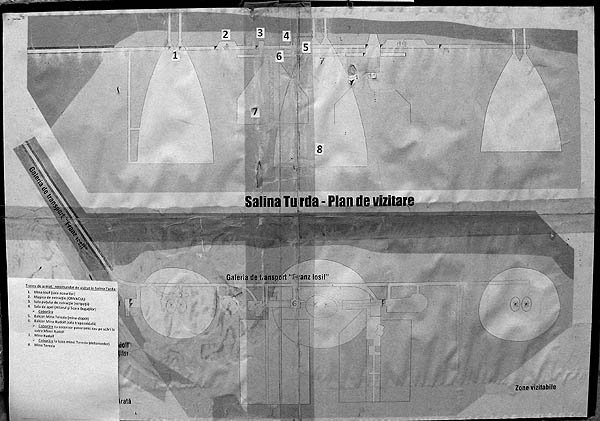 Access and open hours:
Up to date information about visiting hours and fees here: Salina Turda
As of 2017:
open hours: Monday – Sunday 9.00 – 19.00 (last entry at 18:00)
entry fees: adults: 30RON; children, students, retirees: 15RON;
WARNING! Underground temperature is 10-12°C. Dress accordingly and have a flashlight, just in case (even though the mine is 100% electrically lit).
Access points:
Str. Salinelor nr 54 B, Turda, jud. Cluj
Str.Aleea Durgaului Nr.7, Turda, jud. Cluj
Visit the salt mine to find the cache.

Extra waypoints
WP nummer
Symbool
Soort
Coördinaten
Beschrijving
Begin wandelpad
N 46° 35.025'
E 23° 46.576'
Intrarea veche: str. Salinelor nr.54B
Begin wandelpad
N 46° 35.330'
E 23° 47.258'
Intrarea noua: Str.Aleea Durgaului Nr.7
Parkeerplaats
N 46° 35.297'
E 23° 47.247'
Parcare (intrarea noua)

Extra hints
pyvzovat gur fgnvef sebz Ehqbys zvar, svefg sybbe, orgjrra thneq envy naq jnyy, arne 1915 znex
climbing the stairs from Rudolf mine, first floor, between guard rail and wall, near 1915 mark
A|B|C|D|E|F|G|H|I|J|K|L|M
N|O|P|Q|R|S|T|U|V|W|X|Y|Z
Decoderen

Afbeeldingen

Logs:

0x

0x

0x